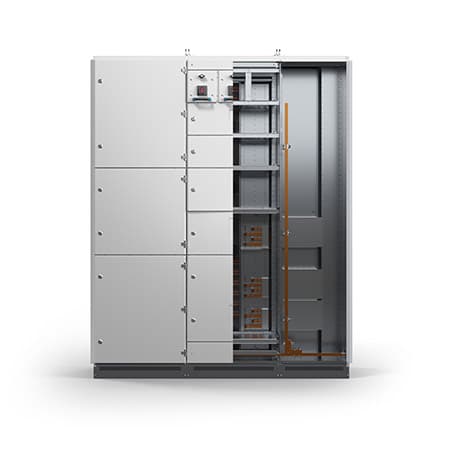 Low voltage cell centre systems
E-NFS is a competetive structure for the industrial use. The cell centre system is DNV-GL certified, so it is suitable for the most demanding applications.
E-NFS can be made one-sided or twosided, and the variations include L and U -shapes. One cell centre can have more than one bus bar solution. The bus bars can be installed at any height, either in the middle section, in the back or at the top of the center. The bus bars can be made of either aluminium or copper.
Type-tested withdrawable or removable units have been designed for easy maintenance and replacement. The unit structure is compact, and comes equipped with ventilation and locking and a separate compartment for cables and connections.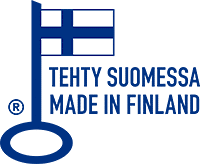 | | | | | | | | |
| --- | --- | --- | --- | --- | --- | --- | --- |
| Width | 200 | 300 | 450 | 600 | 750 | 900 | 1050 |
| Height | 1680 | 1820 | 1960 | 2100 | | | |
| Depth | 500 | 650 | 800 | 1000 | | | |
| Base | 50 | 100 | | | | | |
Nominal
voltage Un
Insulation
voltage Ui
Nominal
current In
Thermal short-
circuit Icw
Dynamic short-circuit
strength Ipk
Nominal
frequency f
Arc short-circuit strengths
< 690V
1000V
<3150A / <5000A
< 60kA / < 100kA
<132kA / < 220kA
50 – 60Hz
50kA (725V, 0,3s)
| Enclosure class | Impact strength (outer/inner) | Type of subdivision | Material strength of doors |
| --- | --- | --- | --- |
| IP20 – IP55 | IK09/07 | 2,3,4 | 1,4 mm |
| Frame | Insulating flanges | Protective screens |
| --- | --- | --- |
| hot galvanized sheet metal | PC | hot galvanized sheet metal |
EN 60529
EN 62262
IEC/EN 61439-1
IEC/EN 61439-2
IEC/EN 61439-3
IEC/EN 62208